Lini Puthussery: India's 'hero' nurse who died battling Nipah virus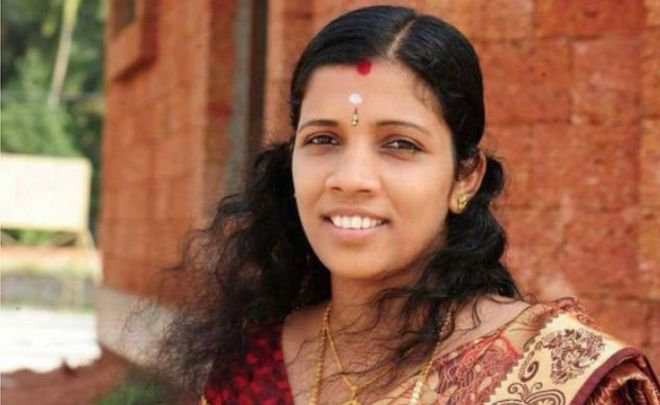 «I don't think I will be able to see you again. Sorry. Please raise our children well.»
Lini Puthussery, a 28-year-old nurse, wrote this note to her husband as she was dying from the deadly Nipah virus on Monday in India's southern state of Kerala. She has two sons, aged five and two.
At least nine other people have died in the outbreak in Kozhikode, formerly Calicut.
Two others who have tested positive for the virus are critically ill. Some 40 people have been put into quarantine following the deaths.
Health authorities across Kerala have been on alert, setting up medical camps and a control room to tackle the situation.
The virus, which can be transmitted from animals to humans, is hard to diagnose. Symptoms of infection include fever, vomiting and headaches. It has a mortality rate of 70% and there is no vaccine.
Lini had been treating a family of three who had been diagnosed with the virus – she is believed to have spent the entire night caring for them.
http://www.bbc.com/news/world-asia-india-44207740